Options for boarding your horse at Haywire Farms in Galena,Illinois.
Indoor Boarding
Pasture Boarding
Nightly Boarding

Monthly Boarding
Weekly Boarding
Seasonal Boarding
All boarders are fed twice a day. Pasture board is as though they are fed in a stall, they are seen twice a day, fed hay and individually fed grain. Although creeks do run through the pastures, there are automatic waterers as well.
Arrangements can be made for supplements and special care. We are experts at caring for senior horses.
Beautiful fall day at Haywire Farms in Galena, Illinois. Horses on pasture, with boarders returning from a peaceful ride on the cross country course.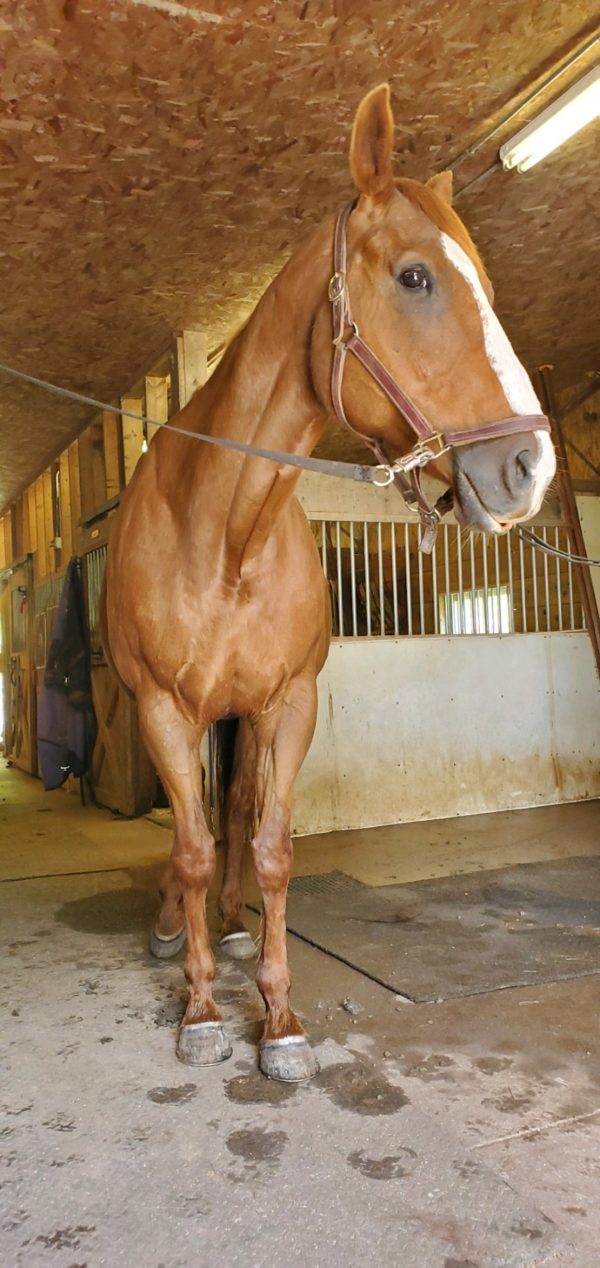 Hank in the crossties, getting ready to be groomed before a ride.